Our Office Hours - Click To Make an Appointment
Monday
Tuesday
Wednesday
Thursday
Friday
Saturday
Sunday
8am-5pm
Noon-6pm
Noon-6pm
Noon-6pm
8am-2pm
8am-11:30am
Closed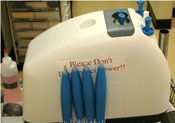 What's New!
Now we have the state-of-the-art Cryopen in Novi office. Cryopen is a Cryosurgery devise that can treat Birth marks, Keloids, unsightly blemishes, Warts, Dermatofibroma etc. with minimal scarring or pain.
Read More
New Patient Form
Please click "read more" to fill out our New Patient form. By taking the time to do so you're helping to make our practice more efficent as well as helping to reduce your appointment wait time.
Read More
ADD/ADHD Clinic
Please click "visit site" to visit our ADD/ADHD Clinic website. Dr. Gavini is a Board Certified Physician who has been practicing in the Metro Detroit area for the past 30 years. He specializes in ADD and ADHD (Attention Deficit Hyperactivity Disorder) in children & adults.
Visit Site